About the Program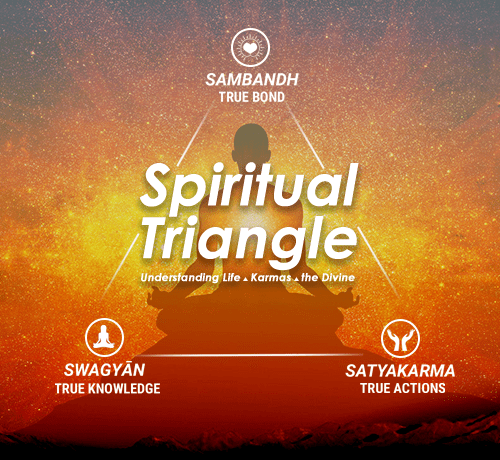 Simplifying ancient spiritual wisdom which will assist in resolving challenges faced in daily life. It is a guide for every seeker that aims to make spirituality practical and applicable to day-to-day life. It provides the perfect launching pad for the beginning of one's spiritual journey.
HOW WILL IT HELP ME?
Clarity about your true identity!


Explore the purpose of your life


Experience Transformation with Divine Energy Transfer


Re-connect with your Inner Power


Recorded audios of 'Siddh' (charged) guided meditations
This profound yet simple experiential workshop spans over
six weeks
with teachings, meditative processes and much more. A journey in itself, every 2 weeks a session of
2½ hours
and some exciting homework to do till the next session!
With humanity getting prepared to undergo Transformation essential to harmonize ourselves with our true nature, WHAT is it that can make this process easier so that we flow with the Divine in current times? HOW can one experience a deep change within to accept everything as it is naturally and experience true happiness? Is there someone WHO can hold the hand of humanity as a TRUE FRIEND and guide them on their individual and unique journey to move ahead positively amidst the current turmoil?
There will be a complimentary fourth session to clarify all the doubts and answer all the questions in the path of your journey, for those who register for ALL three sessions.
So friends, let's become students of life and get ready to learn and flow with the wisdom inherent in the Spiritual Triangle.
REGISTER TODAY!